Total Laparoscopic Hysterectomy (TLH)
By Dr. Meenal Solanki at YashAman Hospital, Jodhpur
Book your free checkup now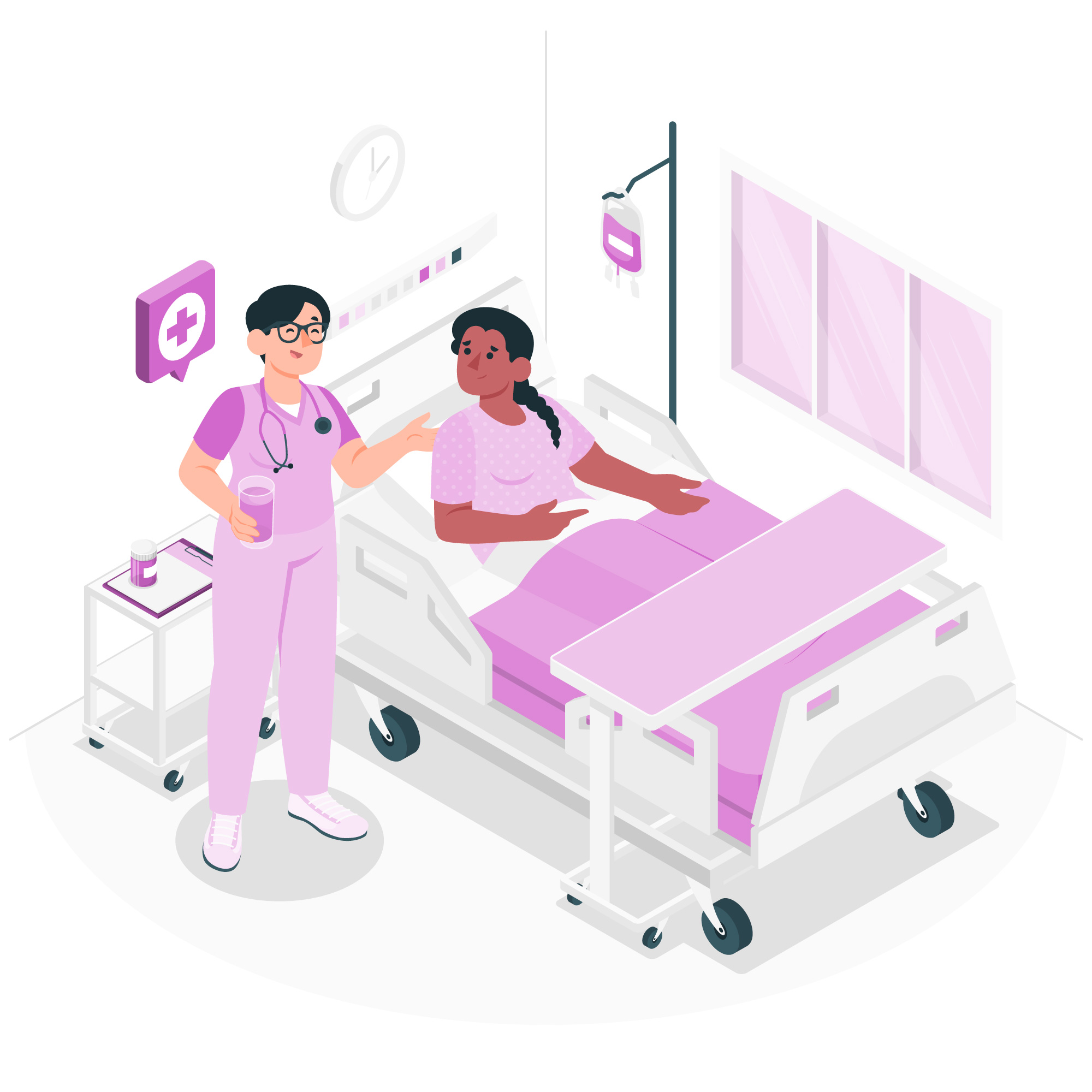 What is Total Laparoscopic Hysterectomy (TLH)
If you're interested in Total Laparoscopic Hysterectomy (TLH), let's explore what it means. TLH is a modern way to remove the uterus, and it's much easier on you compared to traditional open surgery. It is a less invasive option for women who require uterine surgery.
At YashAman Hospital in Jodhpur, Rajasthan, our expert medical team ensures your well-being during this procedure
The thought of surgery can be intimidating or scary, but at YashAman Hospital, your peace of mind is a priority. Dr. Meenal Solanki, with over two decades of experience and a remarkable record of more than 5000 successful surgeries, is here to ensure your well-being.
Her extensive training at Dr. Paul PG (Paul's Hospital – Centre for Gynecological Laparoscopic Surgery) in Kochi, Kerala, has honed her into an expert in the field. Here's why having Dr. Solanki as your surgeon is a remarkable benefit
Dr. Meenal Solanki - Your Expert Surgeon
With a Master's Degree in Obstetrics and Gynecology (MS OBGYN) and a comprehensive list of certifications, Dr. Meenal Solanki combines her skills as a surgeon with a compassionate approach to healthcare.

Opting for her as your surgeon for TLH brings the following advantages:
Total Laparoscopic Hysterectomy (TLH) at YashAman Hospital offers you several advantages:
Real Stories from Patients
⭐ ⭐ ⭐ ⭐ ⭐
Best treatment and Best Service All My pregnancy best treatment gives.. Thanks for Dr. Minal...
⭐ ⭐ ⭐ ⭐ ⭐
We Had a great experience at Yash Aman Hospital. Dr. Meenal Solanki explained dos and don'ts and medical processes which eased our worries and enabled a smooth delivery. Her team were followed up for scheduled check-ups and were very helpful. Dr. Meenal Solanki is a wonderful Doctor in her work what we experienced.
⭐ ⭐ ⭐ ⭐ ⭐
Dr.MEENAL SOLANKI (Best Gynecologist) and the Staaf all are very friendly and helpful. I especially loved how Dr. MEENAL really took his time to explain all the things. They give us very Nice Facilities. I had a great visit and the doctor's demeanor has really put me at ease so I highly recommend this HOSPITAL.
⭐ ⭐ ⭐ ⭐ ⭐
I got my delivery done from Dr. Menal Solanki ma'am and she is indeed one of the best doctors'. The hospitality and the hygiene standards at the hospital were remarkable !! Overall it was an excellent experience.
⭐ ⭐ ⭐ ⭐ ⭐
All my daughter's and daughter in laws deliveres were done by Dr meenal solanki. Our family is forever grateful to her and this hospital. Thank you so much
⭐ ⭐ ⭐ ⭐ ⭐
Dr Meenal was very helpful and directed clearly on process/stages of pregnancy. Will definitely recommend.
⭐ ⭐ ⭐ ⭐ ⭐
jodhpur's best hospital ,Dr. Meenal solanki Maam .she gave me best treatment my experience is gud in 2 times. staff has a friendly nature.overall all gud .its me varsha dadhich
Contact Us for Expert TLH Treatment
Dr. Meenal Solanki
Our dedicated team are here to guide you on your journey to a successful treatment. Don't suffer in silence; let us help you regain your comfort and confidence.
For the best Total Laparoscopic Hysterectomy treatment in Jodhpur, Rajasthan, contact YashAman Hospital today.
Contact details
Phone Numbers: +91 9414118757 +91 9828582744

Email Address: yashamanhospital.info@gmail.com